Working groups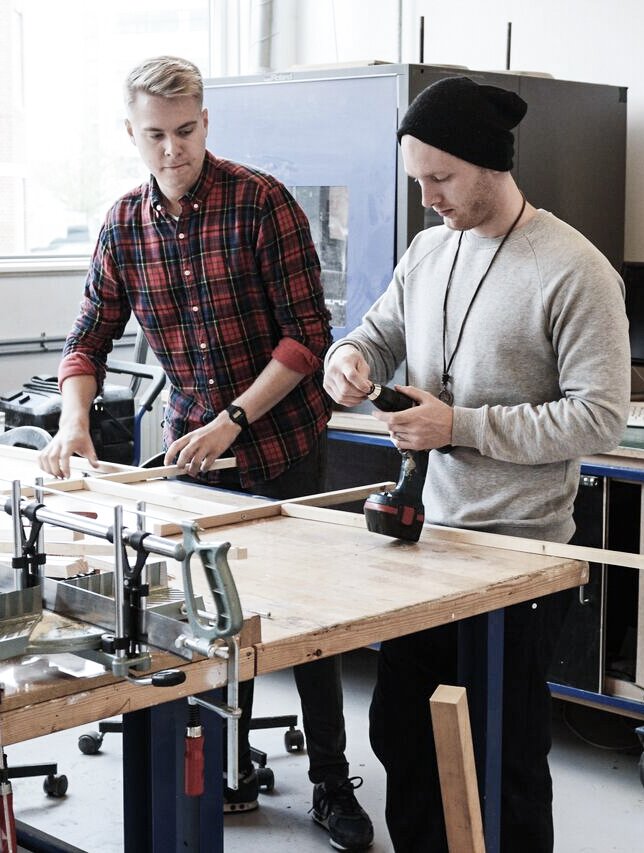 The Cumulus Working Groups are member-led initiatives by people who share common interest
Taking part in a working group can help you to collect and distribute information about members' research and activities in an area of your interest. Most of the working groups will involve local players and introduce local collaborations.
The below list contains an overview of confirmed working groups for our REDO conference.
The working groups will meet on Wednesday 31 May 13.30-15.30 and 16.00-18.00.
Sustainability
Time and place: Wednesday 31 May at 13.30
Chair: Sara Hylten - sara.hylten-cavallius@lnu.se
Local: Lykke Kjær
Teaser: The workshop will introduce the following activities:
• DOGA will tell us their story on how they are working with 17 UN Sustainable Development Goals.
• Lykke Kjaer, Designskolen i Kolding, has used specific tools to work with Sustainability with students and municipality, organisations and business.
How can we all integrate this new knowledge in our educations. Continuing our discussion from HDKI, Hong Kong, 2016. Welcome!
Fashion and textiles
Time and place: Wednesday 31 May at 16.00
Chair: Nithikul Nimkulrat - nithikul.nimkulrat@artun.ee
Local: Helle Gråbæk
Teaser: The working group will be introduced with a recently published book Crafting Textiles in the Digital Age (Bloomsbury, September 2016) that examines the intersection between craft and digital technology in textile practice.
The questions regarding
(1) how textile and fashion practitioners can integrate craft and digital technology in their practice and
(2) how traditional and more advanced technology are learnt and taught in higher education will be the starting point of the roundtable discussion and workshop.
Specific questions that the working group will aim to address include:
Can fashion and textile design abandon handwork completely? How?
What is the best practice that craft and digital technology can go hand in hand?
Download pdf
Leadership
Time and place: Wednesday 31 May at 13.30
Chair: Elsebeth Gerner - egn@dskd.dk
Teaser: In this working group, we discuss, among other things, different kinds of political matters and how to excel in our leadership of the Cumulus institutions. In Kolding we will focus on making a Cumulus declaration for the World Design Summit in Montreal.
A proposal will be launched on the REDO Conference website prior to our meeting. We are happy to announce that Sheila Copps, President of WDS, will join our meeting and give a presentation of the WDS. Furthermore, we will discuss how the proposal in the Open Letter to the Design Community: Stand Up for Democracy, by Ezio Manzini and Victor Margolin, can be integrated in our work.
Please come and join us.
Download pdf
Industry and innovation
Time and place: Wednesday 31 May
Chair: Sam Bucolo & Marjolijn Brussard - M.Brussaard@ArtEZ.nl; Sam.Bucolo@uts.edu.au
Local: Jesper Legaard
Teaser: The Cumulus working group "Innovation and Industry" will continue its discussions on, curricular value, desired outcomes for higher design education and industry part­ners, financing models, and organisation of cooperation with industry partners.
Download pdf
ReVeda
Time and place: Wednesday 31 May at 13.30
Chair: Prof. Loredana Di Lucchio, Sapienza University of Rome - loredana.dilucchio@uniroma1.it, Lorenzo Imbesi - lorenzo.imbesi@uniroma1.it
Local: Richard Herriot
This edition of the working group, which continues our aim to map design research within the Cumulus Community, will host a special focus on the research activities of the Design School of Kolding. There will be presentations as follows:
Anna-Mamusu Sesay would like to take a point of departure in her own project (where she investigates sustainability and its relationship to consumption practices related to baby clothing) but talk more about the role of her anthropological background within the context of the design school. So it is a bit of a reflection on her positioning when she e.g. teaches – she wants to explore (in the light of the conference theme "REDO") the advantages but also challenges of interdisciplinarity
Ulla Raebild: will combine two projects related to teaching sustainabllity in design education
Else Skjold: asks how do we respond to a request for working with sustainability together with a company that represents the most controversial material in the garment sector? How do we discuss this with students and fellow researchers? How do we as researchers reach out and take responsibility even if the context is complicated?
Vibeke Riisberg (and Anne Louise Bang) will discuss Tactility and Experience as Transformational Strategy. As resources are getting scarcer we must find ways to change current consumption patterns created by the 'fast fashion' system. This requires serious adjustments in textile production, the fashion system, the use phase as well as in the education of designers.. The aim is to stimulate new ways of thinking and engaging with users through aesthetic experiences that might further emotional bonds between user and garment thus prolonging it's active lifetime.
We will also work on how to map research and a forward-looking discussion about future activities, and in particular, to turn the knowledge of the working groups into the book of ReVEDA edited by Loredana Di Lucchio and Lorenzo Imbesi.
X-files
Time and place: Wednesday 31 May
Chair: Aparajita Dutta -
Digital culture
Contemporary art
Time and place: Wednesday 31 May at 16.00
Chair: Ann Albritton - aalbritt@c.ringling.edu
Local: Maria Kirk Mikkelsen
Teaser: We will have 2 presentations during our working group session. We hope that as in Nottingham, we can meet another time to discuss the ideas more fully.
Download pdf
Gensai Design
Time and place: Wednesday 31 May at 13.30
Chair: Jiro Sagara - sagara-j@kobe-du.ac.jp
Local: Barnabas Wetton
Teaser: Design has the power to solve problems. The GENSAI Design is an example of this, that may solve a lot of problems happening in connection with any kind of disasters, such as earthquake, tsunami, volcanic eruption, hurricane, snow storm, including dispute or war. We can't control nature or settle a dispute, however we can reduce damage or victims by design. These damages are magnified by human error, wrong information and wrong behavior.
In this workshop, some groups will discuss some topics of disasters after introduction of the GENSAI Design, then propose some ideas to solve some problems caused in the disaster.
Download pdf
Art and Design Teacher Education and Pedagogy
Time and place: Wednesday 31 May at 13.30
Chair: Martti Raevaara & Emilio Paroni - martti.raevaara@aalto.fi
Local: Lone Dalsgaard
Teaser:n Cumulus network there are a lot of expertise in art and design pedagogy. Many schools carry out also an art and design teacher education degree programme or special study modules of art and design pedagogy.
We are interested in aggregating this expertise within Cumulus and launch a working group under art and design teacher education and pedagogy. This will be the first and foundation meeting of the group.
The meeting will include some presentations of case studies and introduction, discussion and team work of ideas for our future collaboration in different forms. The methods, platforms and goals will be decided by the participants.
Download pdf
Cumulus seminar meets the DESIS Philosophy Talks: Collaborative democracy? A design-based approach.
Time and place: Wednesday 31 May at 18.30
Chair: Virginia Tassinari, Ezio Manzini - virgitassinari@gmail.com
Teaser: In response to the Open Letter: Stand Up for Democracy - in which Ezio Manzini and Victor Margolin stimulate the Design Community to react to the attack to democracy we are witnessing nowadays around the world – the DESIS Network replies with some initiatives carried forth by the different Labs across the world. One of these initiatives is a new DESIS Philosophy Talk series entitled: Collaborative Democracy? A design-based approach where the philosophical and the design traditions will be brought in dialogue together in order to reflect on the idea of collaborative democracy. The seminar will explore how design can contribute to conveying the idea of collaborative democracy and its related practices in our contemporary societies.
The REDO Cumulus conference organized by the Design School Kolding will kick off this important new series of DESIS Philosophy Talks coordinated by Ezio Manzini and Virginia Tassinari, harnessing the international perspectives of CUMULUS participants in a provocative discussion that will aim to confront different visions and approaches. This travelling academic seminar will be documented and made available to the larger public on the DESIS Philosophy Talks website. Join us!
Download pdf